Ultrasonic equipment
Ultrasonic systems are utilised in order to energetically support the chemical effect of the products used. The cleaning efficiency is therefore improved and the cycle time is reduced.
The ultrasonic modules are composed of generators and ceramic piezo-electric transducers which are titanium-zirconate disc formed, cured at 320°C.
These transducers are pre-stressed between two metallic masses in order to obtain the working frequency. They are operational in liquids up to a temperature of 150°C. Two frequencies are available for this range of transducers; 25 or 40kHz.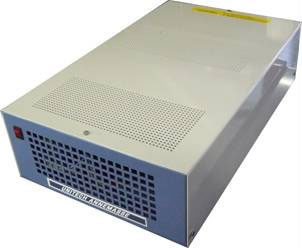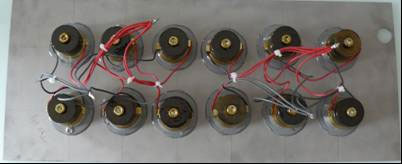 There are two mounting options :
- glueing to the base of the tank
- immersion inside the tank = submerged emmiter (improved efficiency)
Flange system
UNITECH has developed a system which allows addition or replacement of ultrasonics without modification to the bath, utilising a flange on which piezo-electric emmiters are glued.
Replacing the ultrasonic emmitors becomes simpler through removal of the flange mechanism only.
Submerged emmiter
Submerged emmiters consist of an argon-welded, stainless steel box, chemically deburred and passivated in which the transducers are located, mounted on the radiating surface.
These are designed to equip existing or large size tanks. They are positioned either on the bottom or sides of the tank.
These components are supplied with a Teflon-coated electrical connecting cable and a 1,500 mm long stainless steel tress. They are connected to the generator via a connection box and a 2,500mm armoured cable.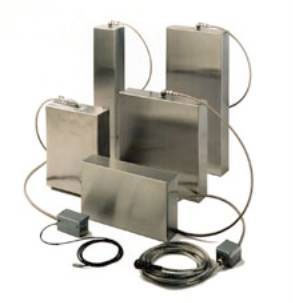 Generator
The generator applies a supply voltage to the transducers.
Our generators have the following characteristics:
- Automatique transducer frequency adjustment.
- Transistor type semi-conductor technology.
- Overload and short circuit protection.
- Electromagnetic wave generation protection.
Each generator is capable of connecting 5 or 6 transducers, depending on the chosen frequency. The support fixtures contain either 2 or 4 generators. The generators are available in 2 frequencies, 25 or 40 kHz.
Technical specifications (printable version)